The Content Opportunities
In order to fulfil our purpose of driving progress through creativity, we need as many people and organisations as possible to access creativity and its benefits. In 2021, there are many more opportunities to share your ideas and perspectives with our audience. Whilst it all began on the magical main stage in the Palais des Festivals, LIONS content now lives on multiple platforms and all stage presentations are now accessible digitally, on-demand. We also have many more points of rich interaction with our community throughout the year as you'll find out. So where can you inspire a hungry and curious audience of global creatives? Read on.
The Cannes Lions International Festival of Creativity
21-25 June 2021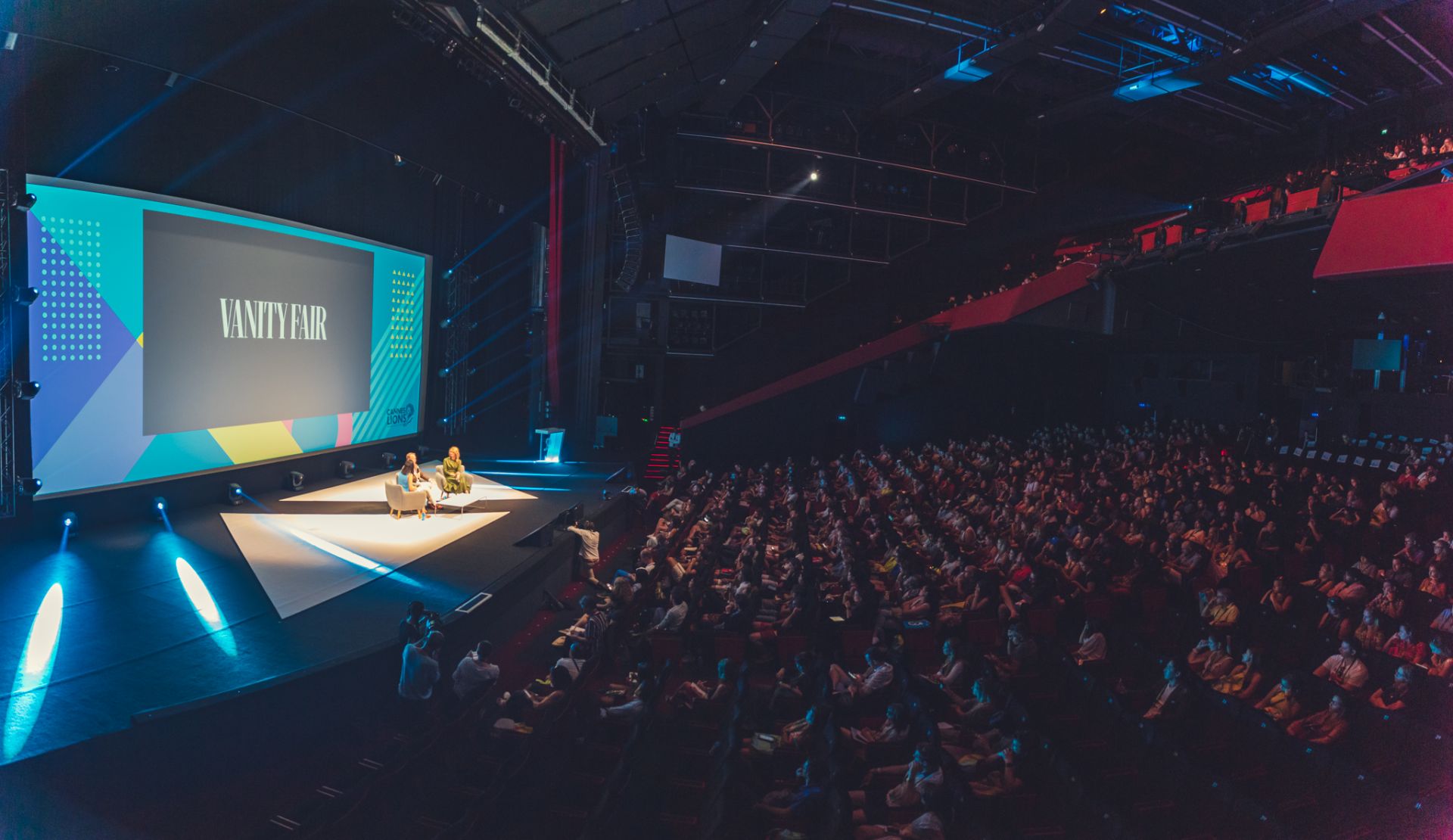 After a year's hiatus, the Cannes Lions International Festival of Creativity will be back. And it will be as bold, provocative, innovative and inspirational as ever. We will be awarding and celebrating two years of extraordinary work - setting a new global benchmark for creative excellence. We'll also be bringing to the stage some of the best and most brilliant minds to share new ideas, stories of creative progress and work that has changed business, society and culture. As you know yourselves, there is nothing worse for creativity than a group of like-minded people in a room. So for 2021, we want to welcome more diverse and emergent thinkers from outside of the immediate branded communications industry. Thinkers from fields as diverse as astrophysics, design, film, healthcare, fashion and gaming: who will challenge the status quo, inspire new possibilities and quite frankly, blow people's minds. We will showcase a new generation of makers and do-ers who are using creativity for good, transforming industries and pushing technological possibilities and platforms to their limits. Some of these might be household names but some, you might not have heard of - yet. They will speak alongside the very best names in our industry. Those who have produced distinctive and effective creative work, at a time when we needed it the most.
For those who can't come to the south of France in person, this is the accessible-from-anywhere alternative. We can't promise serendipitous meetings on La Croisette, but we can guarantee a truly world-class programme that will feature highlights from Cannes Lions' main stages, an exclusive glimpse into the judging process, an insider's guide to the Festival, special announcements, the awards ceremonies, intelligence and analysis of the Lions, new connections, special guests and more. In 2021, we will be running a superior live broadcast experience, streamed from a central studio in Cannes. It will also live on-demand, so you can re-watch your favourite sessions from anywhere.
Cannes Lions Live
The live broadcast and on-demand experience from Cannes Lions Festival
'The LIONS Live events are held in March and October each year and open up the magic of LIONS to the whole world, for free. They offer an exclusive, behind-the-scenes, deep dive into world-class creativity - all watchable from anywhere. The first edition, in June 2020, was the largest gathering that the global creative community has ever seen - with 70,000 people from 145 countries signing up. The second edition in October 2020 deconstructed creative work featured in the LIONS Global Creativity Report.
LIONS Live: The New Creator's Toolkit, 1­-5 March 2021 A week of inspired personal and professional development LIONS Live: The New Creator's Toolkit will inspire creative possibility and support those in the pursuit of excellence. It's designed specifically for those in our community who want to aim higher and push their careers forward. LIONS is uniquely placed to access the world's best creative talent and unlock more than 65 years of creative intelligence. And for the March edition, we'll do just that: by creating a programme focused on sharpening skills and building the competencies needed for a new data-driven, purposeful and fearless generation of creativity. It will feature tailored event experiences, "five point" skills guides, the best advice from the industry greats, jury insights and content-rich networking. We'll also trawl through the archives of LIONS data to present valuable, timeless lessons on creativity: what works, what doesn't and what might in the future. From craft to commerce, design to deep fakes, mobile to machine learning: we'll equip you with some of the best insights and most interesting interactions you'll have. It's a week of LIONS learning, capability-building and problem solving.
LIONS Live October Dates TBC, October 2021 From Inspiration to Application The global benchmark of creativity is set at the Festival in June. And post-festival, in October, we'll deconstruct the work that won. Together with the Grand Prix and Gold Lion award-winners, we'll be dissecting world-class creativity and will bring the Global Creativity Report to life in a series of practical case studies alongside expert analysis. We'll explore who was behind the work, how it came about and why it did what it did. It's a highly pragmatic and scrupulously honest week of learning and doing, focusing on the "hows" and "whys" rather than the bigger philosophical questions. It's designed to be a valuable "behind the scenes" peek at world-class creativity, presented by rising stars - alongside some of the industry greats. And it all starts with the global benchmark.
Theme Reports, Virtual Discussions, the LIONS Official Podcast, Masterclasses, Roundtables and more…
Each year we produce valuable and entertaining content designed for our discerning global audience. These are as varied in format as they are in subject matter and we're always looking for global contributors who are experts in their field. As the Home of Creativity, we also want our social media channels to become the daily platform of our community. Here we want to give space to your perspectives, ideas, achievements, hope, dreams, projects and even debates. Please apply via the Content Portal to have your ideas and opinions shared with the one million engaged members of our community.
"I am so thankful for having shared a global stage as important as LIONS. Really appreciate the invite, loved everything about the entire process (adrenaline included). Congrats!"
LIONS Live October contributor: Mauro Arruda, FCB Health