Cannes Lions Festival
Stage & Themes
The Cannes Lions Main Stage
On the main stage at Cannes Lions, content should kindle the spark of creativity so that great ideas can catch fire. Talks on these stages are likely to be resolutely future-facing and inspirational and will draw a large footfall. These spaces are large, imposing auditoriums that only skilled and experienced speakers will be able to handle. They are the perfect place for keynote-style solo presentations, professionally conducted interviews with high-profile guests, live performances and complex demonstrations. We have a skilled technical and stage crew to assist with onsite delivery – so we're open to all ideas. Feel free to be creative but our advice is, "think BIG!" The audience includes the crème de la crème of our industry - the most awarded creatives, game-changing brands and innovative business leaders. The content you put forward must aim to inspire the brightest minds. They want to hear from left-field thinkers, scientists, artists, those who are able to unlock a new way of thinking and inspire creativity, and not strictly those from within our industry but adjacent thought leaders. We strongly encourage you NOT to put forward a panel as they do not rate well with our audience and can easily be delivered elsewhere. However, contentious debate formats where you can demonstrate a "for" and "against" argument are crowd pleasers if moderated professionally. Spaces on the main stage will be limited and highly competitive. We're looking for thought leadership in the highest form, completely original thinking and something that will exclusively premiere and make the headlines on the main stage in Cannes.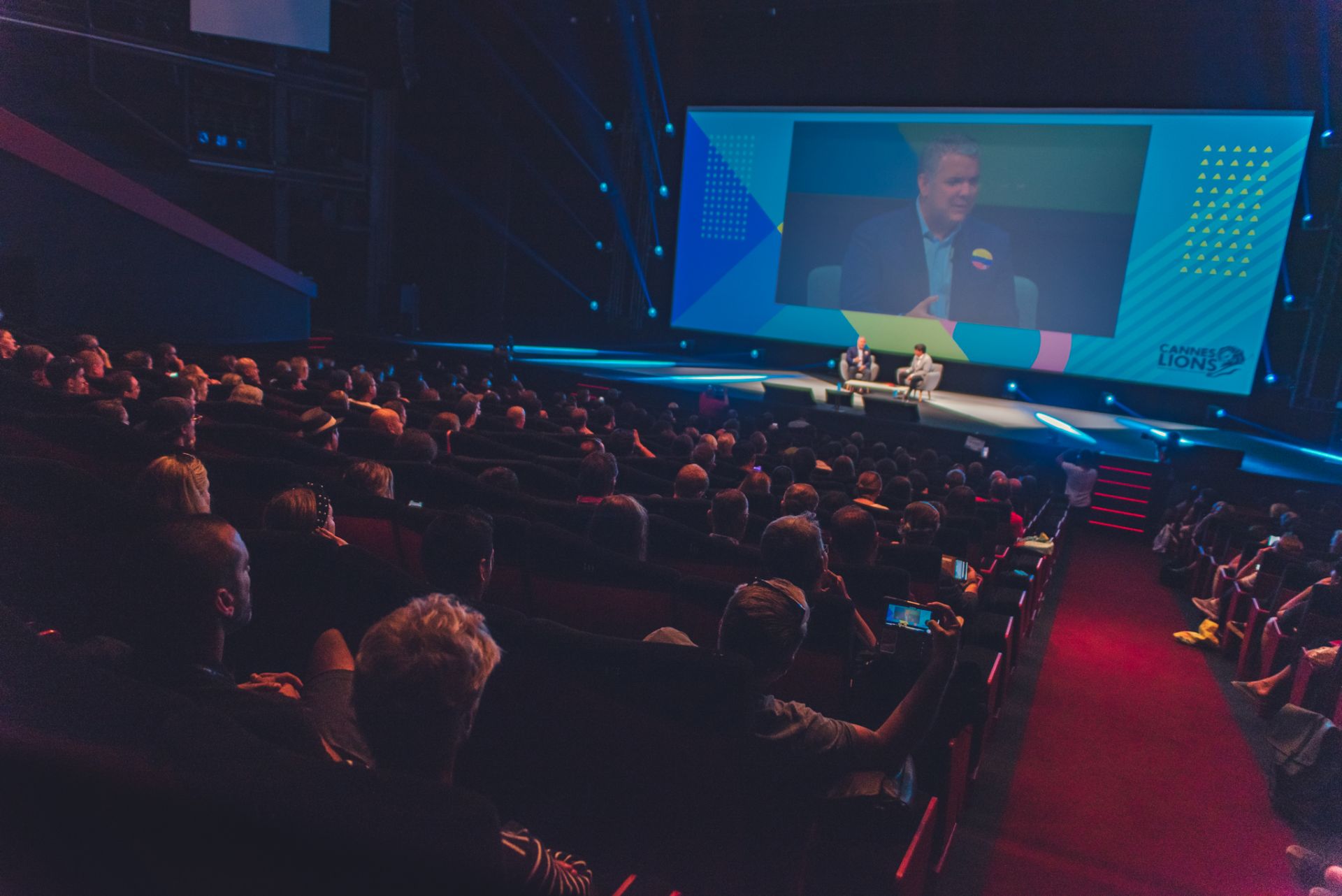 "The whole experience was great. All the staff were very helpful and allowed me to just think about what I was going to say on stage. And as a result, the talk was very well received."
Tom Richards, Havas Health
Festival Themes
On 5th March 2021, we will officially launch our Festival themes, based on detailed interviews with our community partners. But here are some thought-starters:
1. Now that the boundaries of physical and digital are forever blurred, has creativity's purpose and value changed?
2. What is the role of exceptional experience in consumer engagement. How can brands provide better value all-round?
3. How can we reset and re-shape our industry to be fit and future-ready?
4. Consumer behaviour and sentiment is changing. Will people become more caring or more selfish? More or less pragmatic? More or less community-oriented? Or more or less the same as we were pre-pandemic?
5. In these weird and turbulent times, what work is standing out because it's distinctive, culture-defining and effective? What is working and why?
6. Brand purpose morphs into brand responsibility. What right do brands have to enter conversations around morality, social justice issues and ethics and what service do they owe communities, employees and the planet?
7. Who, what and where can we look to find some comfort in the unknown?
8. Mental health and burnout (sadly) takes centre-stage. How can brands help to engineer better products and services that improve rather than impede people's lives?
"The festival of creativity is the Oscars of the creative world, promoting best in class brand building work, and an A-list of external speakers, nowhere else in the world does this group of people get together other than Cannes to celebrate all things creative."
Andrew Barraclough, GSK